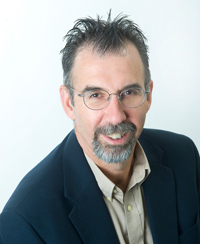 John Turenne, FCSI, founder and President of Sustainable Food Systems, is a nationally recognized leader and innovator in sustainable food practices. In his role as Executive Chef at Yale University and in the creation of the Yale Sustainable Food Project, John recognized the impact of food service decision-making on the world around us. His consulting company is on the cutting edge in developing best-practices tailored to benefit both the planet and the bottom line for clients.
John and his team at Sustainable Food Systems have worked with visionaries across the country who have had the desire to make positive changes to the way they do business. Sustainable Food Systems brings those ideas and desires to reality through careful assessment, planning, teaching and development.
Sustainable Food Systems' client list includes The Culinary Institute of America; Yale University; Harvard Medical School; The East Harlem School; Jamie Oliver Ltd.; Cabell County, WV Public Schools; St Lukes Wood River Medical Center as well as multiple other public hospital and school systems.
John Turenne and Sustainable Food Systems were also instrumental in working with the Obama Administration in the development of the USDA's Chefs Move to Schools initiative and continue to harvest national and international recognition.